About Mace Machine
Mace was founded in 2009 by Alan Mason with insights, vision, and experience from his 40 years in the manufacturing industry.
CONTACT US

Premium Service
Effective service is the backbone of our business being successful. Don't be less than satisfied.

Professional Team
Our team takes pride in building long-term relationships with our clients by continually supplying them with high-quality parts with reliable, on-time delivery.

Expertise
Through experience in these diverse and high-tech markets, our founder fully understood the best techniques for expert precision machining. There isn't much we haven't seen.

Quality
We know real quality lasts. We ensure accuracy in both prototype and production quantities by educating our employees and following a system of in-process cross-checks.
Services Oriented
Dedicated to Quality
With some of the most experienced Swiss CNC machinists in the area and a dedicated support team, you can trust that your order will be processed, machined, inspected, and shipped to your exact requirements.
We service a wide range of industries from aerospace and defense to art and fashion to everyday commercial components and have become a trusted resource for many other machine shops in New England and beyond.
Mace Machine is currently ITAR registered and in the process of obtaining AS9100 certification.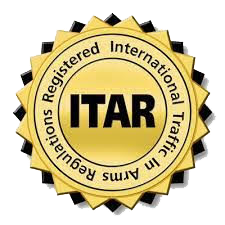 Contact Us
Request a Quote.